Product classification:WHAT WE DO> Benutri®>
Valerian Extract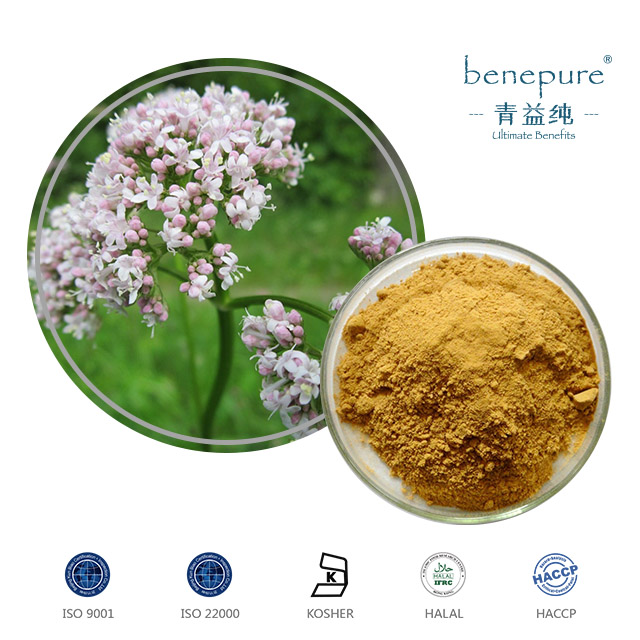 Product Name: Valerian Extract
Specification: 0.4%,0.8% Valeric acids Test By HPLC
Efficacy: Antibacterial, antiviral
Sources and Habitat
Valerian (Valeriana officinalis, Caprifoliaceae) is a perennial flowering plant, with heads of sweetly scented pink or white flowers that bloom in the summer months. Native to Europe and parts of Asia, valerian has been introduced into North America.
Descriptions and Specifications of Product
Content Specifications: 0.4%,0.8% Valeric acids Test By HPLC
Molecular Formula: C5H10O2
Molecular Mass: 102.06808 g/mol
CAS No.: 109-52-4
Constitutional Formula:
Valerian Extract
Indications and Uses
Valerian is most often used to treat insomnia. It can be considered an alternative treatment for hypnotic drugs. It is also sometimes used as an alternative for sedatives, such as benzodiazepines in the treatment of certain anxiety disorders.