Product classification:WHAT WE DO> Citrimore®>
Hidrosmin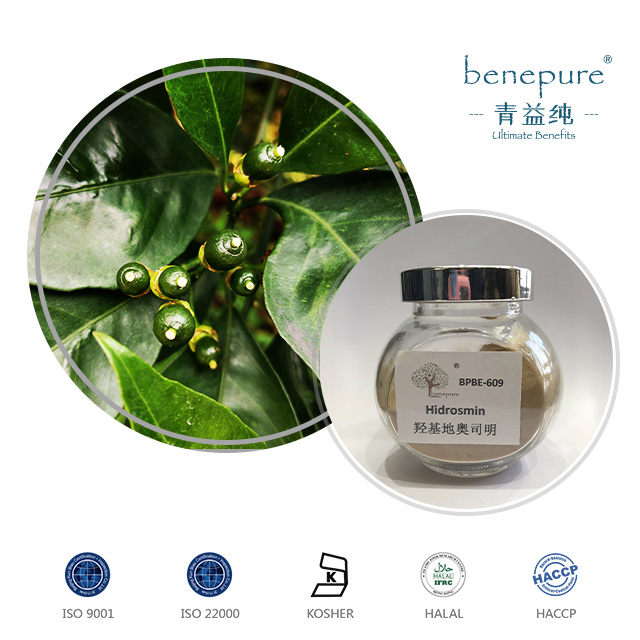 Product Name: Hidrosmin
Synonym: 3',5-di-O-(hydroxyethyl) diosmin,
CAS Number: 115960-14-0
Specification: 85%HPLC
Appearance: Yellow to yellow-brown powder
Botanical Source:
Citrus Aurantium L.
Applications:
Hidrosmin, is a derivative of
Diosmin
, is a semisynthetic drug and a member of the flavonoid family. It is used for the treatment of venous diseases.
Compared with Diosmin, Hidrosmin is more effective, which can efficiently treats edema and varicose ulcer. Hidrosmin gains better water solubility, and can be more easily absorbed by human body, less dosage required when people take it.
If you want to know more, email to: info@benepure.com or call us:+86 28 86799990 or send
online message.
Benepure is pleased to serve you.
Previous:
Diosmin
Next:
Hesperidin