Product classification:WHAT WE DO> Citrimore®>
Hesperidin Methylchalcone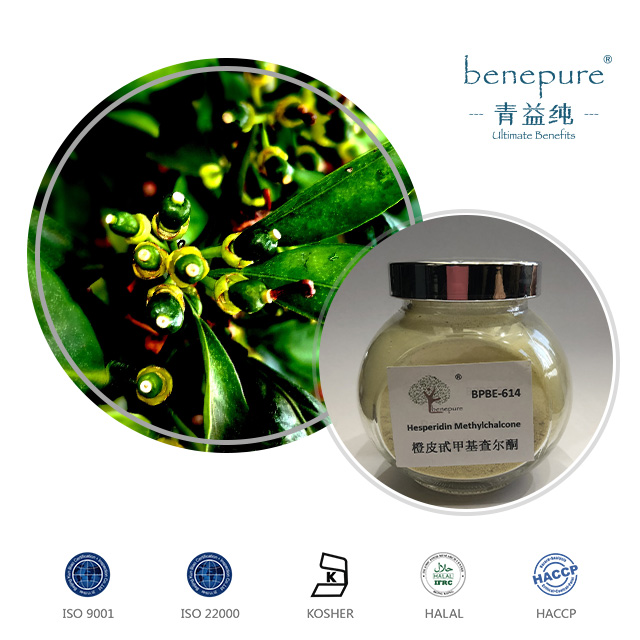 Product Name: Hesperidin Methylchalcone
CAS Number: 24292-52-2
Specification: 98%UV
Raw material main source: Sichuan, Jiangxi, Zhejiang, Guangxi, Hunan, etc.
Appearance: Yellow fine powder
Botanical Source:
Citrus Aurantium L.
Applications:
Hesperidin Methylchalcone is a methylate compound of soluble flavone and soluble dihydrochalcone which can increase the effect of vitamin C with the same function as vitamin P. What's more, characters in strong anti-virus and anti-bacteria. It is preventing influenza virus' breeding with large dosage, inhibiting tyrosinase which causing skin to black.