Product classification:WHAT WE DO> Citrimore®>
Citrus Aurantium Extract(Synephrine)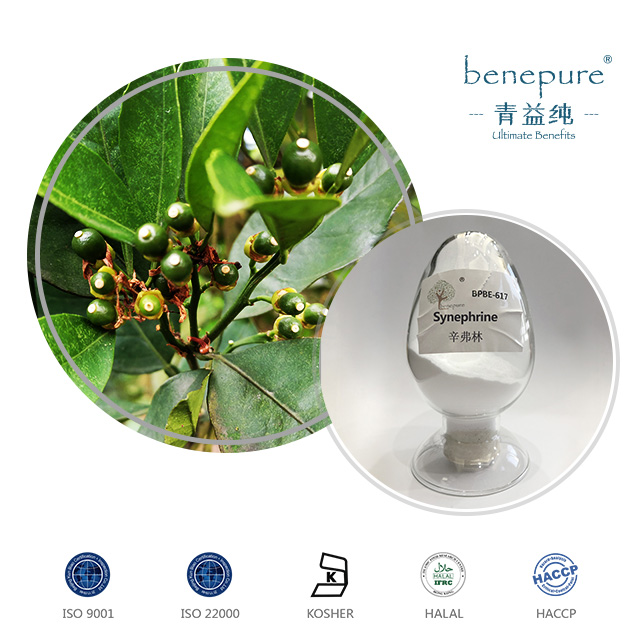 Product Name: Citrus Aurantium Extract(Synephrine)Citrus Aurantium Extract(Synephrine)
Synonym: Oxedrine
CAS Number: 94-07-5
Specification: 6%~98%HPLC
Raw material main source: Sichuan, Jiangxi, Zhejiang, Guangxi, Hunan, etc.
Appearance: Light yellowish brown to off-white fine powder
Botanical Source: Citrus Aurantium L.
Applications:
Synephrine can obviously increase blood pressure, flow of coronary and renal artery as well as promoting urination. In clinical application, its products are used to cure bronchial asthma as well as to cure low blood pressure, collapse and shock in anesthesia. Synephrine can accelerate fat metabolism so as to be used as food additives.