Product classification:WHAT WE DO> Citrimore®>
Eriocitrin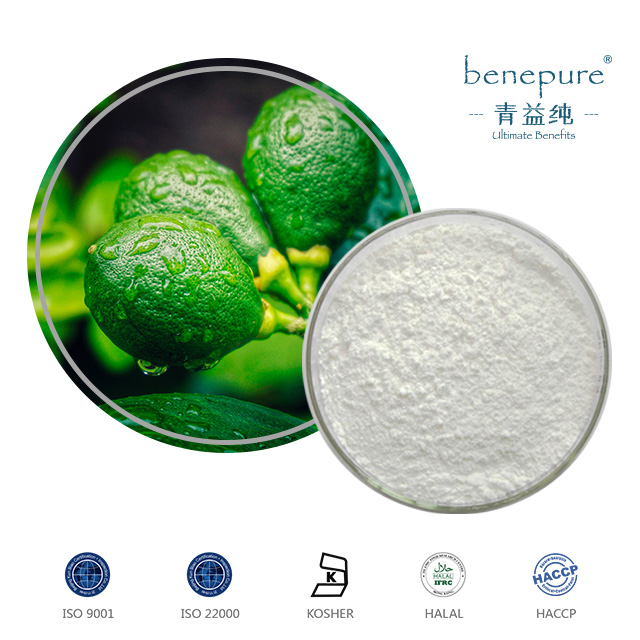 Product Name: EriocitrinEriocitrin
Synonym: Eriodictyl-7-Rutinoside
CAS Number: 13463-28-0
Specification: 70%HPLC
Appearance: Yellowish brown fine powder
Botanical Source:
Citrus sinensis L.
Application:
A new generation lemon ingredient that is concentrated in bioflavonoids with high quality Eriocitrin. Flavonoids from Lemon Fruit (Citrus Limon) that exhibit beneficial effects on capillary permeability and fragility were once known as Vitamin P. Eriocitrin is a flavonoid glycoside present in Lemon fruit. It has important antioxidant activities and powerful Lipid-Lowering effect and etc.
If you want to know more, email to: info@benepure.com or call us:+86 28 86799990 or send
online message.
Benepure is pleased to serve you.
Previous:
Apigenin
Next:
Hesperidin