Product classification:WHAT WE DO> Troxepure®>
L-rhamnose Monohydrate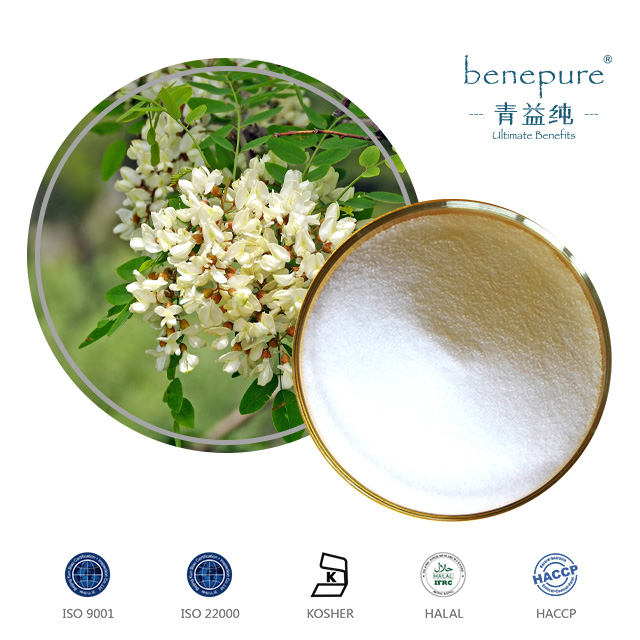 Product Name: L-rhamnose MonohydrateL-rhamnose Monohydrate
Synonym: 6-Deoxy-L-Mannose Monohydrate
CAS Number: 10030-85-0
Specification: 98%HPLC
Appearance: White crystal powder
Botanical Source: Sophora japonica L.
Applications:
L-rhamnose, with 33% sweetness of sucrose, is 6-Deoxy-L-Mannose extracted from the hydrolytic liquid of quercetin. As the rare monosaccharide existed in the nature, it can be used for assaying intestinal permeability, and it can be used as sweetener, and the production of flavors and fragrances.
If you want to know more, email to: info@benepure.com or call us:+86 28 86799990 or send
online message.
Benepure is pleased to serve you.
Previous:
Rutin
Next:
Quercetin