Product classification:WHAT WE DO> Plants for Life®>
Grape Seed Extract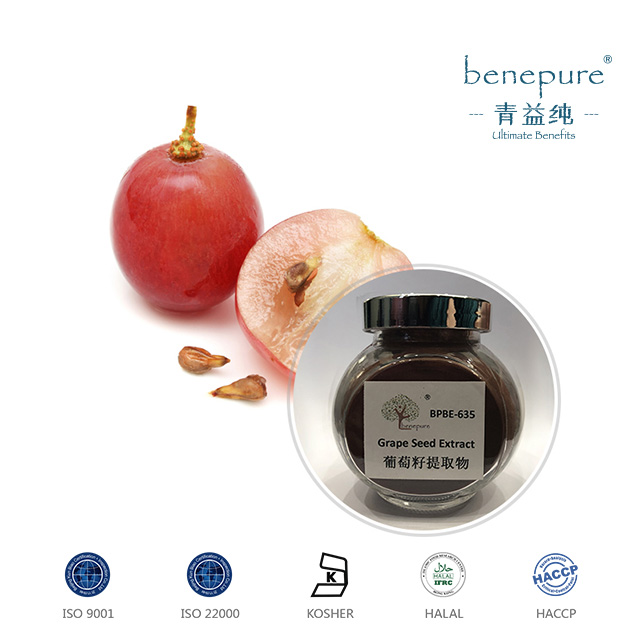 Name: Grape Seed Extract
Specification: OPC 15%~99%; Polyphenols 60%~90%
Efficacy: Antioxidant, Anti-aging
Grape seed extract is an effective active nutrient extracted from grape seeds. Its main components are the original anthocyanins (Proanthocyanidins) and polyphenols. It is an effective antioxidant and free radical cleaner product, widely used in healthy products, pharmaceutical, cosmetic and food industries, etc.
If you want to know more, email to: info@benepure.com or call us:+86 28 86799990 or send
online message.
Benepure is pleased to serve you.
Previous:
Pine Bark Extract