Product classification:WHAT WE DO> Benutri®>
L-5-HTP (L-5-Hydroxytryptophan)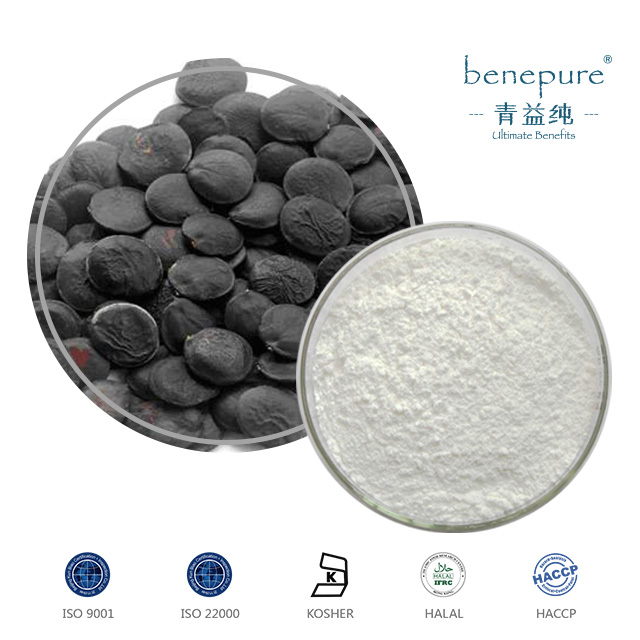 Product Name: Griffonia Seeds ExtractL-5-HTP (L-5-Hydroxytryptophan)
Active Ingredients: 5-Hydroxytryptophan (5-HTP)
CAS No.: 4350-09-8
Molecular Formula: C11H12N2O3
Molecular Weight: 220.08
Structure:
Specification: 98%,99%HPLC
Appearance: Off-white fine powder
Botanical Source: Griffonia simplicifolia is a woody climbing shrub native to West Africa and Central Africa. It grows to about 3 m, and bears greenish flowers followed by black pods.
Applications:
The seeds of the plant are used as an herbal supplement for their 5-hydroxytryptophan (5-HTP) content. 5-Hydroxytryptophan is an important building block for the human body to form serotonin. Serotonin plays an important role in the body especially as a neurotransmitter to transport signals between neurons in the nervous system.
Functions:
1. Improving in mood, anxiety, insomnia, and physical symptoms
2. Anti depression, Reducing depressing and fibromyalgia
3. Be effective in various types of headaches including tension headache and migraines
4. Decreasing food intake and weight loss