你的位置:
首页
>
Company News
To be a green enterprise,Benepure has passed the ​ISO14001 certification.
Benepure and its factory have been officially approved, all of which has obtained ISO 14001 Environmental Management System Certification.
ISO14001 environmental management system certification, is the conformity assessment activities carried out by the third party certification body according to ISO14001 standard, which is aimed at standardizing the voluntary environmental management activities of enterprises and social organizations through the standard of environmental management tools, so as to improve the environmental performance of the organization and support the global sustainable development and environmental protection.
Benepure has always been committed to building a green enterprise, improving environmental performance, controlling environmental conditions, and saving energy and reducing consumption.

So environmental management system certification perfectly proves that Benepure's raw materials, technology, processing methods, application and post-processing meet the requirements of environmental standards and regulations.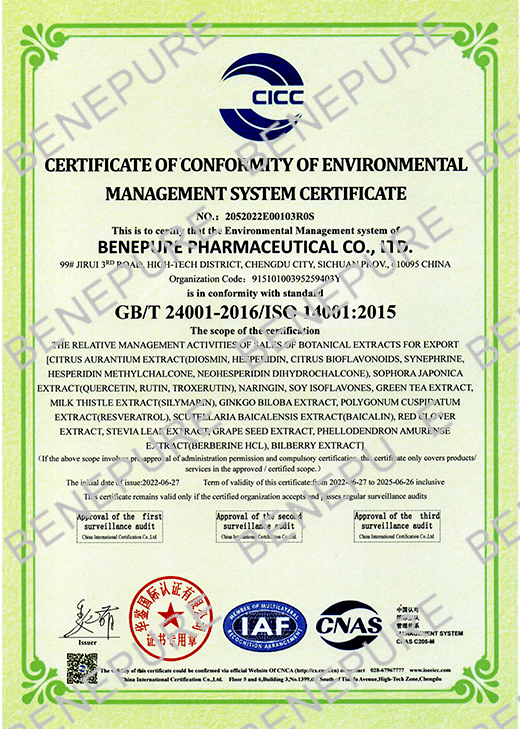 ........................................................
如果你想知道更多信息,可以发邮件到:info@benepure.com或打电话给我们:+862886799990.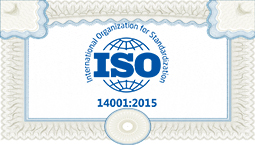 上一条:
Benepure and its factory have been officially approved, all of which have obtained ISO 45001 Occupational Health and Safety Management System Certification
下一条:
Awarded New Hith-Tech Enterprise