Product classification:WHAT WE DO> Troxepure®>
Quercetin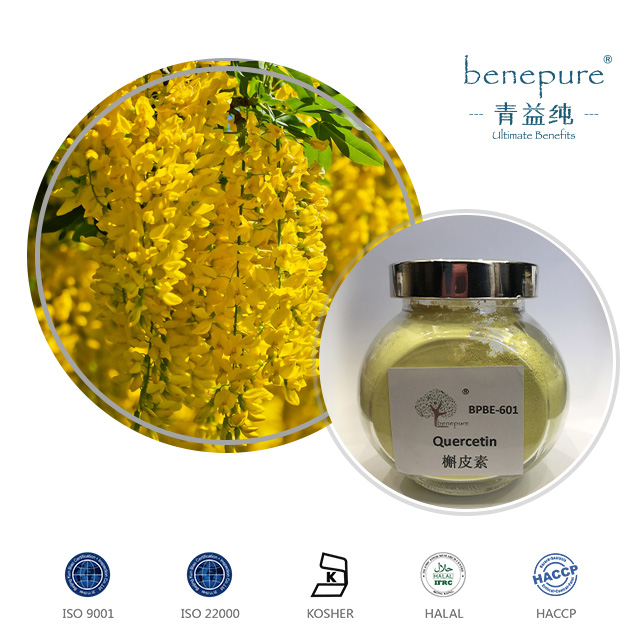 Product Name: Quercetin (Dihydrate)Quercetin
Synonym: Meletin, Flavin Meletin
CAS Number: 6151-25-3/117-39-5
Specification: 95%HPLC, 98%UV
Appearance: Yellow to yellow-green powder
Botanical Source: Sophora japonica L.
Applications:
Quercetin is a flavonoid widely distributed in nature. It is a potent antioxidant and has anti-inflammatory activity, protecting cellular structures and blood vessels from the damaging effects of free radicals. It improves blood vessel strength. Quercetin inhibits the activity of catechol-O-methyltransferase that breaks down the neurotransmitter norepinephrine. This effect may lead to elevated levels of norepinephrine and an increase in energy expenditure and fat oxidation.
If you want to know more, email to: info@benepure.com or call us:+86 28 86799990 or send
online message.
Benepure is pleased to serve you.
Previous:
Quercetin Soluble