Product classification:WHAT WE DO> Resvepure®>
Resveratrol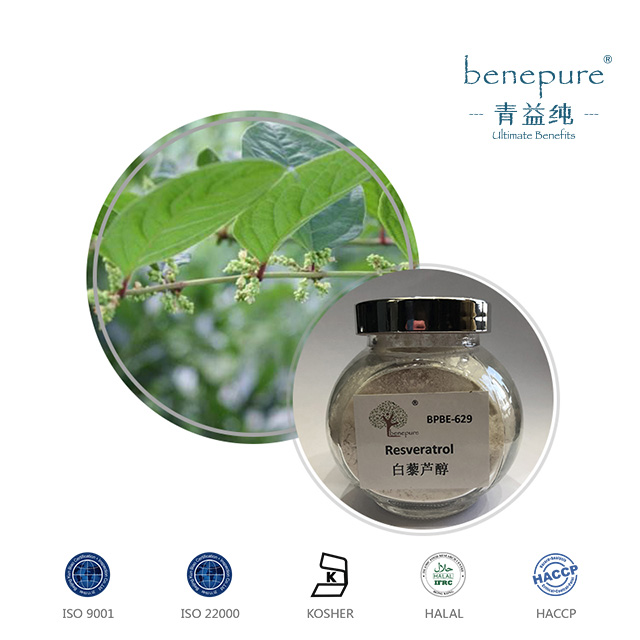 Product Name: Resveratrol
Synonym: Trans-resveratrol
CAS Number: 501-36-0
Specification: 50%~99%HPLC, 1%~20%HPLC
Appearance: Light yellow to white fine powder, or dark red powder.
Botanical Source: Polygonum cuspidatum Sieb.et Zucc., Vitis vinifera L.
Application:
Resveratrol, marketed as a nutritional supplement, is typically an extract of Polygonum cuspidatum (see Description). Such an extract contains both cis- and trans-resveratrol. The extracts are usually standardized to deliver about 8% resveratrol in its various forms. Many of the products currently marketed have resveratrol in combination with other phytonutrients and vitamins.
Some supplements deliver 16 milligrams per serving or higher. There is no typical dosage. Functional food products containing resveratrol are being developed.
If you want to know more, email to: info@benepure.com or call us:+86 28 86799990 or send
online message.
Benepure is pleased to serve you.